West Texas Plants
About Desert Plants
.
Agave Neo-Mexicana,
"Hardy Century Plant or New Mexico Agave"
USDA Zone 5a (-20°F)
One of the most cold tolerant of all the agaves. This low growing, small (18" high by 26" wide) agave forms a very tight, compact rosette of light gray – blue/green leaves. Slow to mature, it will pup prolifically without growing to a size that overwhelms the area it is planted in. Easily transplanted, needs light shade in low desert planting and occasional summer watering.




.
Site Navigation Menu
Home Page
Desert Plants Sections
Our Specimen Plants ./..About Desert Plants
Landscaping Images ./..Inventory Images
Related Products
The Alumacart
General Information
Retailers & Wholesalers ./..Trade Shows ./. Contact Us
.
L & L Enterprises presents:
.

We are a proud member of TNLA.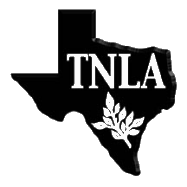 West Texas Plants is a trademark of L&L Enterprises, LLC.
Copyright L & L Enterprises 2001 - Webmaster: Kchisos Enterprises