.
West Texas Plants is proud to present
The Alumacart
The ideal tool for transporting your pots and plants.
The Alumacart features:
All aluminum welded construction last a life time.
The four-wheel cart weighs 49 pounds and features a load capacity of 900 pounds - extremely light in ratio to load capacity.
The surface is wide enough to hold a 24.5-inch diameter pot.
Glides easily over curbs, stumps and through gates.
No painting. Other carts require constant attention and painting to prevent and/or contain rust.
Lower back stress almost eliminated due to unique design.
Materials are of the highest quality and the designs are based on labor saving and reduction, or elimination, of maintenance.
Patent Pending!
Carries 45-gallon containers with ease, the largest such platform in the business.
The cart was created by a nurseryman for nurserymen.
Only product on the market that enables one person to move pots, larger containers (balled and bagged), and other material.
Fits easily in elevators for interior plant rental or sale.
Other tree carts are used once in a while, THE CART is used daily for many other tasks.

Breaks down to fit in a car trunk, etc.
The Alumacart ~ $379.00
Upgrade to "flat-free" tires for an additional $48.00
For a limited time only, shipping is just $30.00
Please contact us for ordering information!
---
.
Site Navigation Menu
Home Page
Desert Plants Sections
Our Specimen Plants ./..About Desert Plants
Landscaping Images ./..Inventory Images
Related Products
The Alumacart
General Information
Retailers & Wholesalers ./..Trade Shows ./. Contact Us
.
L & L Enterprises presents:
.
We are a proud member of TNLA.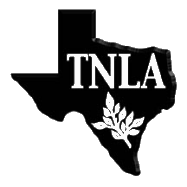 West Texas Plants is a trademark of L&L Enterprises, LLC.
Copyright L & L Enterprises 2001 - Webmaster: Kchisos Enterprises